Happy new month!! We hope January was a great month for you?
This week we celebrate the beautiful Republic of Cameroon. It was their  56th independence on the 1st of January 2016!!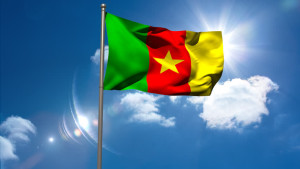 Cameroon flag
The national flag of Cameroon was adopted in its present form on 20 May 1975 after Cameroon became a unitary state. It is a vertical tricolour of green, red and yellow, with a yellow five-pointed star in its centre. 
Cameroon is often called "Africa in miniature" for its geological and cultural diversity, Cameroon is home to over 23 million people with more than 200 different linguistic groups with French and English as their official languages. 
LOCATION
It is bordered by Nigeria to the West; Chad to the North-East; the Central African Republic to the East; and Equatorial Guinea, Gabon and the Congo to the South. Cameroon's coastline lies on the Bight of Bonny, part of the Gulf of Guinea and the Atlantic Ocean.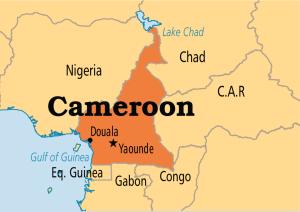 Its capital city Yaoundé lies in the centre of the country and has a population of approximately 2.5 million, the second largest city in the country after the port city Douala.
RELIGION & CULTURE
Cameroon's culture consists of many religions including Christianity (about 69%), Islam (about 21%), and many other traditional religions as their constitution allows freedom of religion. The Northern part of Cameroon is heavily occupied by the Fulani people also known Mbororo while the Western region is home of the Bamum people. The French-speaking people are often inhabitants of the southern and western regions.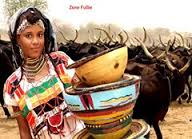 Mbororo lady
CAMEROONIAN CUISINE 
This is one of the most varied in Africa due to its location on the crossroads between the North, West, and centre of the continent; added to this is the profound influence of French food, a legacy of the colonial era. Among Cameroonian specialties are brochettes known locally as soya (a kind of barbecued kebab made from either chicken, beef, or goat),  sangah (a mixture of maize, cassava leaf and palmnut juice) and ndole (a spicy stew containing bitter leaf greens, meat, shrimp, pork rind and peanut paste).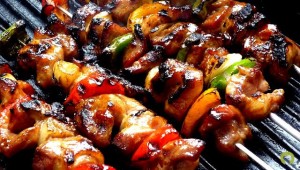 Brochettes
ECONOMY
Cameroon is the 117th largest export economy in the world and the 118th most complex economy according to the Economic Complexity Index (ECI). The top exports of Cameroon are crude petroleum, cocoa beans, sawn wood and bananas. It's top imports are; Special Purpose Ships, Rice, Refined Petroleum and Packaged Medicaments.
The top export destinations of Cameroon are Portugal, Spain, the Netherlands, the United States and China The top import origins are China, Nigeria, France, Belgium-Luxembourg  and India.
TOURISM IN CAMEROON
So if you are in Cameroon be sure to visit any of these places!
Mefou National Park in Younde located in the capital of Cameroon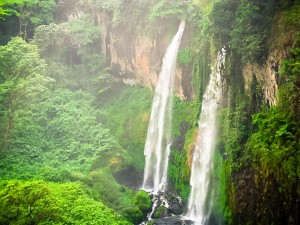 Ekom-Nkam Waterfalls, the largest waterfall in Africa
and you can learn more about Cameroon by visiting the Museum of Civilizations in Dschang.
Thank you.
This article was specially written by a B&G friend and customer Olanike Ajeigbe.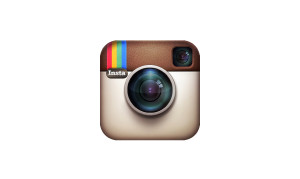 : @BelleandGraceAfrica
 :    @belleandgraceaf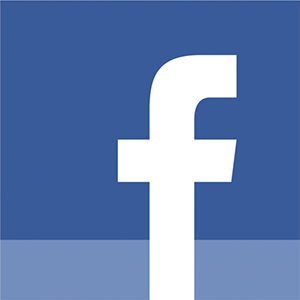 :   Belle & Grace