Beautiful day.
Hope you had a great weekend?
This week we feature an article written by our creative director "My Beautiful East Africa"
The beautiful East African region comprises the unique countries of Burundi, Comoros Island, Djibouti, Eritrea, Ethiopia, Kenya, Rwanda, Seychelles, Somalia, Southern Sudan, Sudan, Tanzania and Uganda.
Let's explore this beautiful E.A.S.T African region together:
E – Economic
A – Ambience
S – Social
T – Technology
ECONOMIC
Our East African countries grew at an estimated average real GDP of 5.36% in 2014, significantly higher than the global average of 3.3%. What's more, the region is projected to grow at 5.4% in 2015, a clear testament of its economic potentials.
Ethiopia saw double digit growth rate of 10.3% in 2014 and is ranked one of the 5 fastest growing economies in the world. The region's revenue is generated from agriculture, wholesale and retail trade, tourism and manufacturing amongst others.
AMBIENCE
East Africa is a beautiful region with breath taking mountains and lakes; it has the two tallest peak mountains in Africa: Mount Kilimanjaro and Mount Kenya. Also, the region hosts the world's second largest freshwater lake (Victoria), and the world's second deepest lake (Tanganyika).
The presence of islands like Zanzibar and Seychelles adds to its tourism potentials; and, with the exotic range of wild animals, the region is simply irresistible to anyone serious about tourism.
Did I forget to mention that the temperature in the region is perfect and usually ranges between 15°c to 29°c? I totally recommend East African cities for holiday trips!!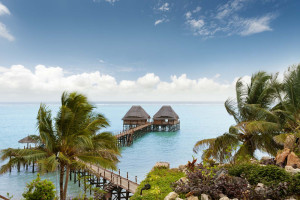 Zanzibar
SOCIAL
There are many social and cultural activities in this region as well as theatrical spots including animal/marine parks, museums, art galleries, musical concerts, and other performing arts.
A wide range of delicacies can be eaten in East Africa from Ugali, a popular starchy dish which can be eaten with vegetables, to Cambuulo, which is made from Azuki beans and can take up to 5 hours to prepare! The more western folks might like Kuku Paka which is a delicious blend of chicken coconut curry served with rice.
Swahili is the most common language in this region and may soon become the official language of the East African Community (EAC). English is widely spoken around the region and French is used in some countries.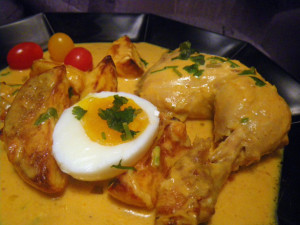 Kuku Paka dish
TECHNOLOGY
Like no other region in Africa, the Eastern countries are leveraging technology to grow. Nairobi was recently announced the "smartest" city in Africa and Rwanda is gearing up to produce the next city.
Almost 74 percent of Kenyans now have mobile phones and the mobile penetration rate in Rwanda is now 73 percent. Mobile phones are not just used for calls; they are also used for making payments. In Kenya and Tanzania, for example, over 60 percent of the population engages in some form of mobile payments to acquire goods and services.
East Africa is described as a hi-tech region with many emerging technology hubs from iHub in Nairobi to Hiveco Lab in Uganda and kLab in Rwanda to many others.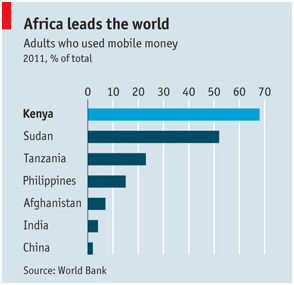 If you ever have to make a tourism decision in Africa, you definitely want to consider this region as part of your options
Hope you enjoyed the read? Please share your best part of my our beautiful East Africa and your experience too, with pictures.
I had the opportunity to visit Nairobi, Kenya last year and had a pleasant experience!!  You can read articles on my visit to Nairobi:
https://www.linkedin.com/pulse/meeting-king-jungle-esther-toluwase?trk=mp-reader-card
https://www.linkedin.com/pulse/unashamed-dancing-massais-esther-toluwase?trk=mp-reader-card
Some References:
Kevin Mwanza, East Africa's Rising Profile As A High-Tech Hub Centre Available from:<
East African Community Statistics Portal Available from: 
<

http://statistics.eac.int/index.php
>
[Accessed 23 August 2015]
African Foods & Cuisines Your Guide To The African Stomach
Swahili to become East Africa's official language Available from: <